2020 Japan Early Bird Product Bonus!
Yuki Threads x People Camps Long Sleeve
Rad Gloves x People Camps Leather Mitts
Snuph Wax all natural wax pack
INCLUDED in your package
7 or 14 nights accommodation

5 days riding with your hosts across 4 resorts, take your riding to the next level with the People Camps Team

Camper Rail Jam on Day 6 (Win a new Ride Snowboard plus much more)

Return airport Transfers (Sapporo <-> Niseko), your hosts will meet and greet on arrival at the Welcome centre

Nightly Activities, Events and Dinners

Custom media package with all your memories to hold onto (optional)

20% off online voucher with Yuki Threads

Guest appearances to be announced

Option day is your rest or extra activity day... Onsen, Heli boarding, Cat access, Snowmobiling, Sightseeing or backcountry tour? Just ask us
Niseko 2020.
A Snowboard Camp in association with Deep Powder Tours focusing on snowboard progression, adventure, partying and great times with good people. New to 2019 - Welcome all Skiers! People Camps now has a Skiing legend on board. Tours around the mountain on 2 planks or 1.
Niseko delivers an average of 14 metres of powder every year and is considered as one of the top 10 international ski resorts in the world! Only 2.5 hrs from Sapporo city or Chitose airport our accomodation sits within a few minutes walk of 3 chairlifts and a Gondola.
We have 4 major resorts to choose from each day, Hanazono, Grand Hirafu, Niseko Village and Annupuri. With years of experience in Japan your hosts know all the hidden powder stashes. They'll be spending everyday ensuring you're having the time of your life, familiarising you with the runs, sharing their combined decades of snowboarding experience, helping you work on your skills in the park whether it be rails, jumps, or halfpipe Niseko has everything you need.
Enjoy a drink with dinner and rest up for the next day or get sucked into a vortex of partying! Your hosts have a range of dinners and evening events planned throughout the week. All of this will be professionally documented, so you'll have access to some high quality photos and videos.
Lets face it... This is what it's all about!
Wether you've never ridden powder before or you're looking for a fresh pillow line to charge we've got you covered. Your hosts are well rounded riders, know all the local secrets and love nothing more than sharing the stoke when you send that line or stomp that trick. You're gonna get better at snowboarding and you're gonna make life long friends in the process. Full mountain tour experiences is always on the cards with People Camps.
Niseko's nightlife is plenty. From authentic Japanese cuisine to delicious gourmet burgers, local draught beers to Nomihodai (all you can drink spirits). Your hosts will dial you in with discounted meals and drinks at selected restaurants and bars. Product prizes for pool competitions, sumo wrestling and beer pong. Night riding in powder is a must or chill and relax in one of Japans many famous onsens.
One of the highlights from everybodys trip. We'll set up a private, professionally built rail park in your back yard. We'll help you lock those tricks you've been working on while having a great time with all your new friends. An array of prizes will be up for grabs, who knows maybe you will take the top spot and score yourself a brand new RIDE KINK snowboard.
2019 Camp Early Bird Below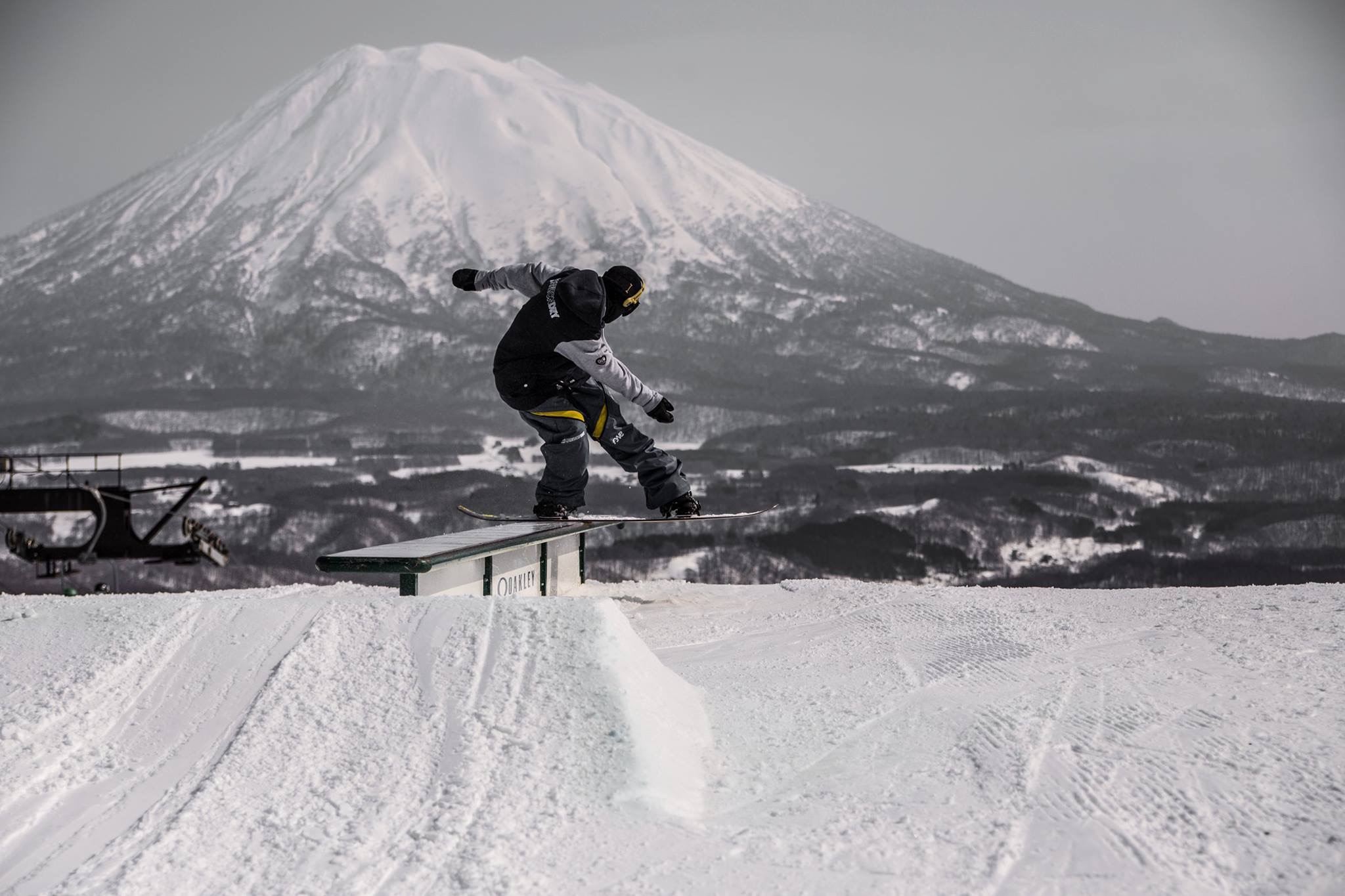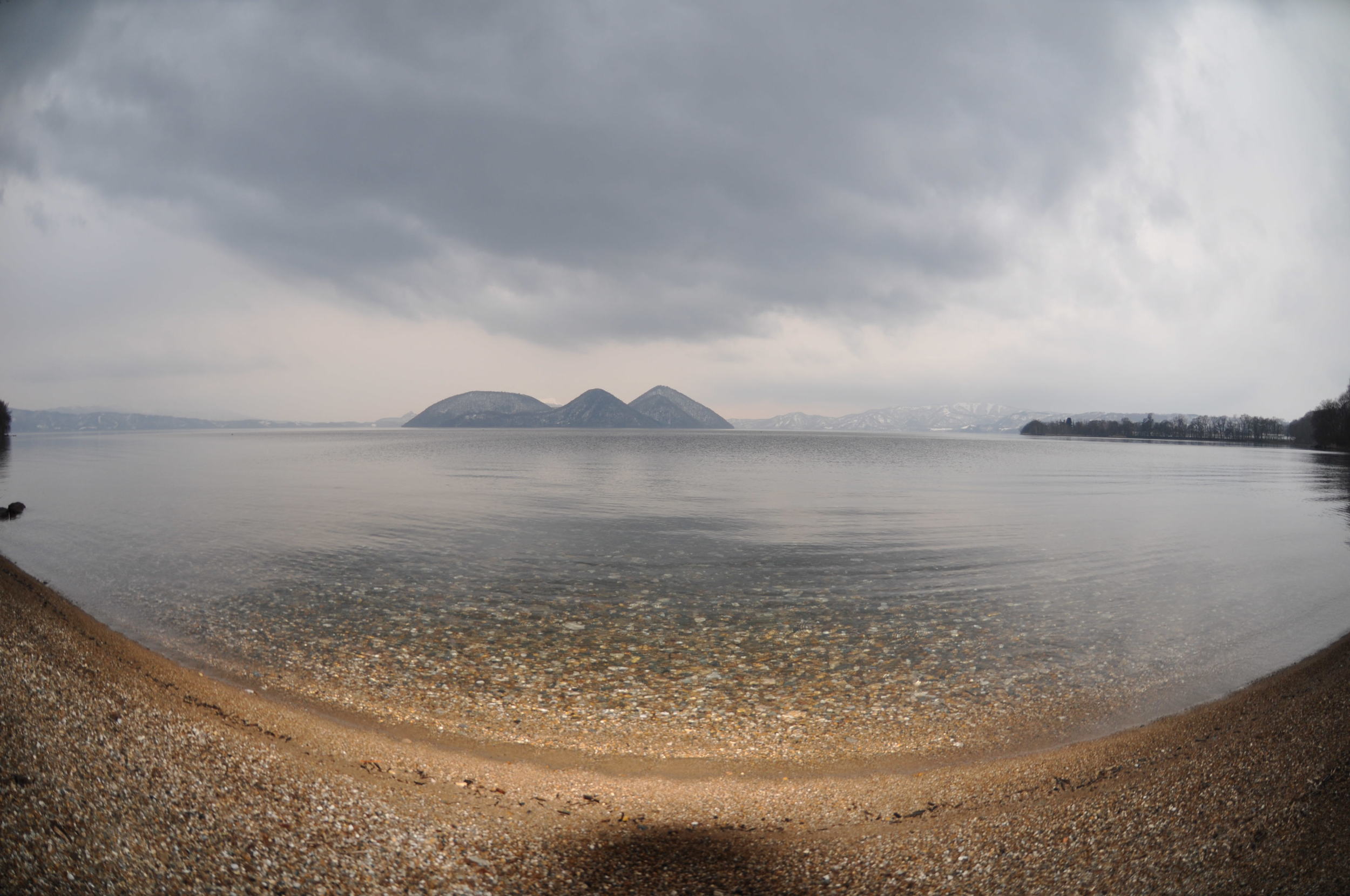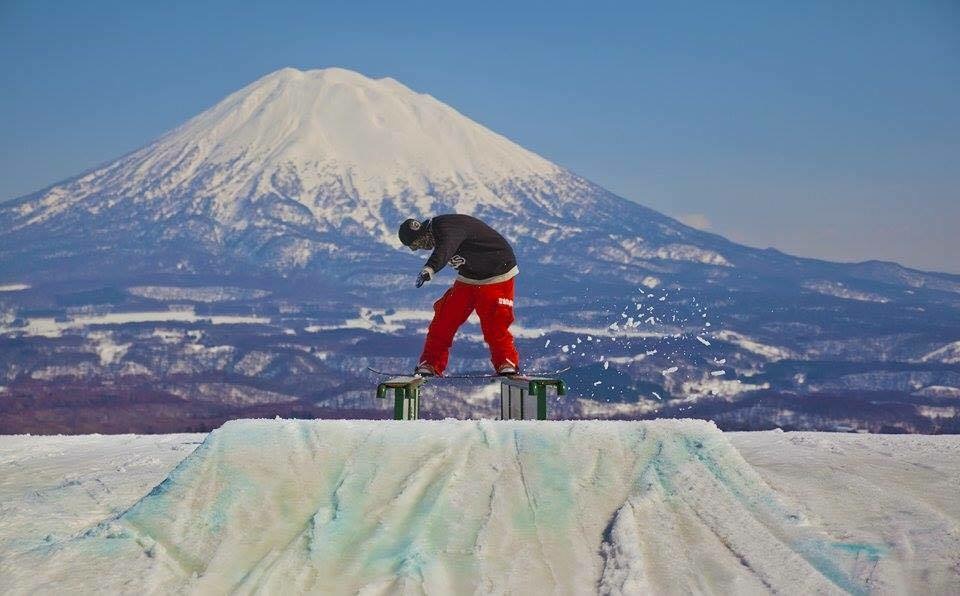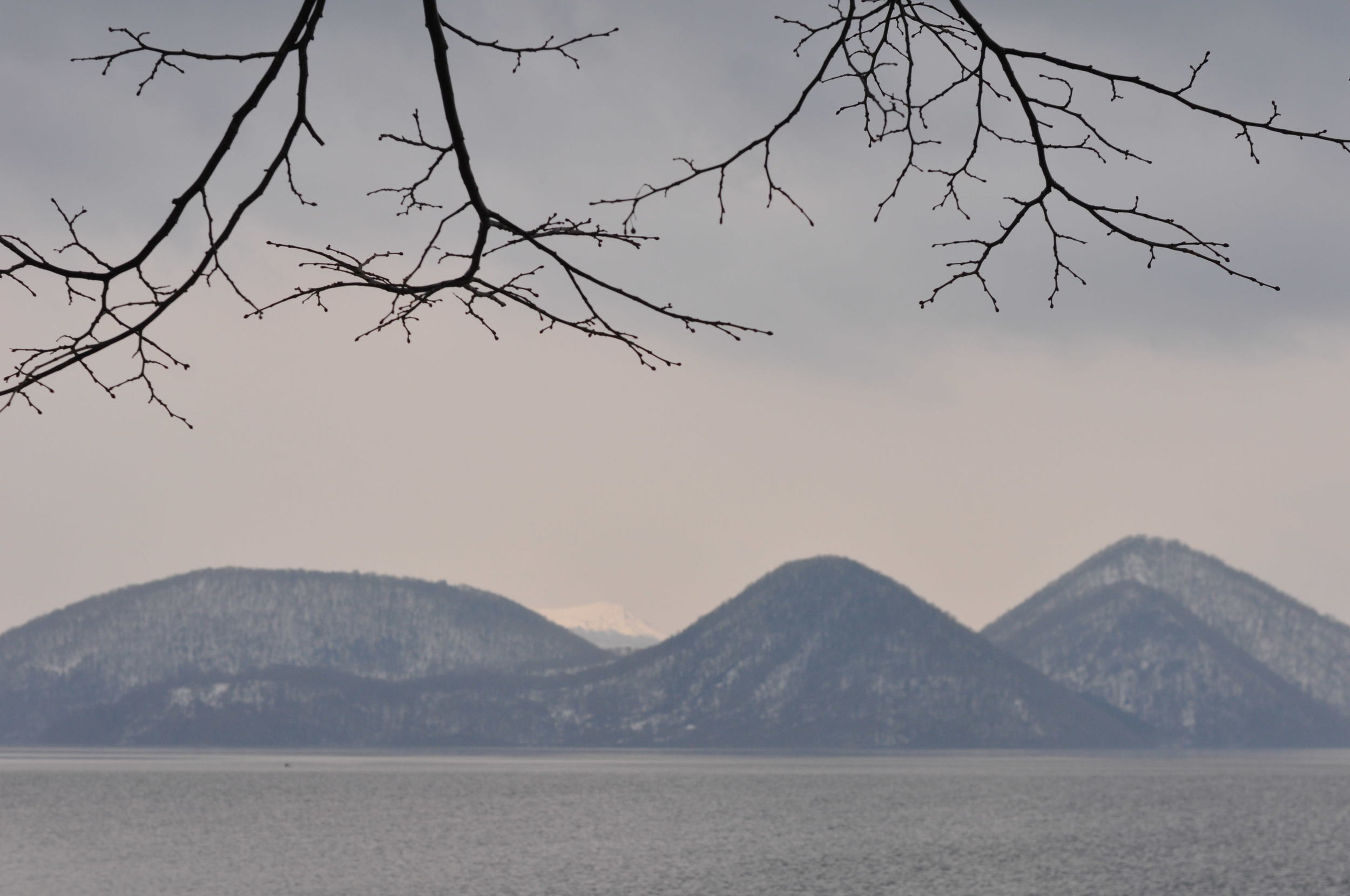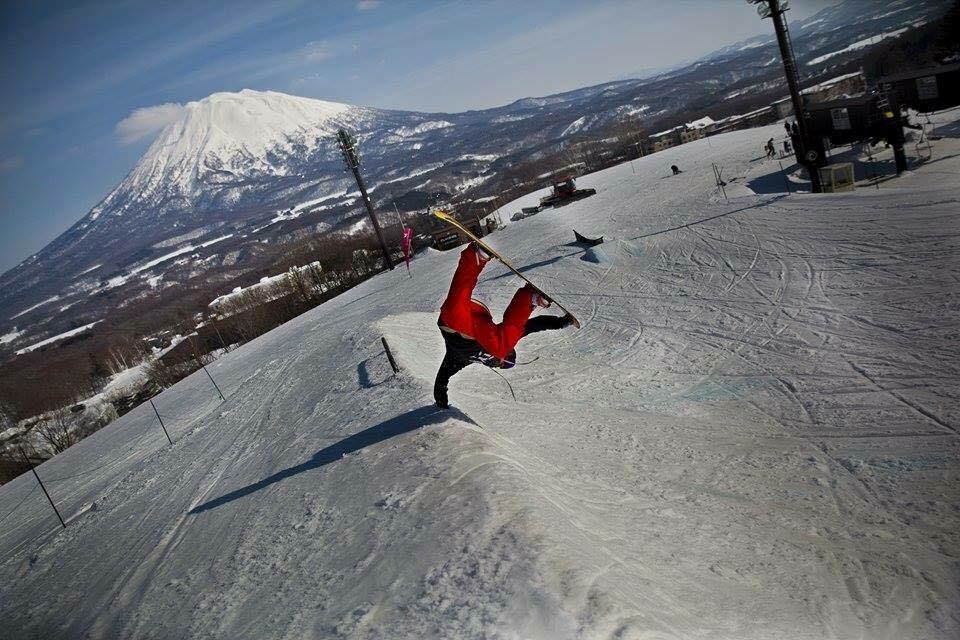 Q&A
How much snowboard experience do i need to attend?
Anyone can attend our camps. We have watched riders of all ability levels progress incredibly in little time, however the groups will be hosted on a range of terrain and we recommend an intermediate ability to attend group sessions. We can certainly facilitate one on one sessions to speed up the process at an additional cost.
I ski, can i still come?
Absolutely! Some of our best buddies are skiers and we've shared a lot of epic powder days with our two plank pals. Patrick Campbell is the first Ski Host to join the People crew in 2019.
What if i don't speak Japanese?
No problem. Niseko has become a popular destination for western snow seekers, almost everyone in town speaks english but you can still choose between fantastic western food or authentic Japanese cuisine.
What about flights and insurance?
Deep powder snow holidays have decades of experience in Japan. They'll find you competitive prices from all the best airlines and the right insurance cover for your trip. Just get yourself to the airport on time and leave the rest to us!
Did we miss something?
Shoot us an email. We'll get right back to you
The Deep Powder difference!
Our experienced travel consultants are dedicated to providing you a high level of customer service and we like to refer to them as your 'travel concierge!'

We have specialist and first hand snow holiday advice for many of Japan's leading ski resorts

We have wholesale contracts with many of the worlds leading airlines. We use and recommend QANTAS, CATHAY PACIFIC, JAPAN AIRLINES, KOREAN AIRLINES AND SINGAPORE AIRLINES providing us the opportunity to offer our clients the best value airfares from Australia to Japan..

In Japan we are able to provide a seamless support system to all our clients. We are only a phone call away when you need us!

We also offer advice on popular stopover destinations within Japan and on-route via Hong Kong or Korea including booking accommodation and sightseeing options to ensure your holiday is the ultimate experience every step of the way.
You will be redirected to our booking agent Deep Powder snow holidays.
Follow us on Instagram @peoplecamps